What Are the E-Commerce Trends That Will Shape 2022?
December 23, 2021
AddBloom
Blog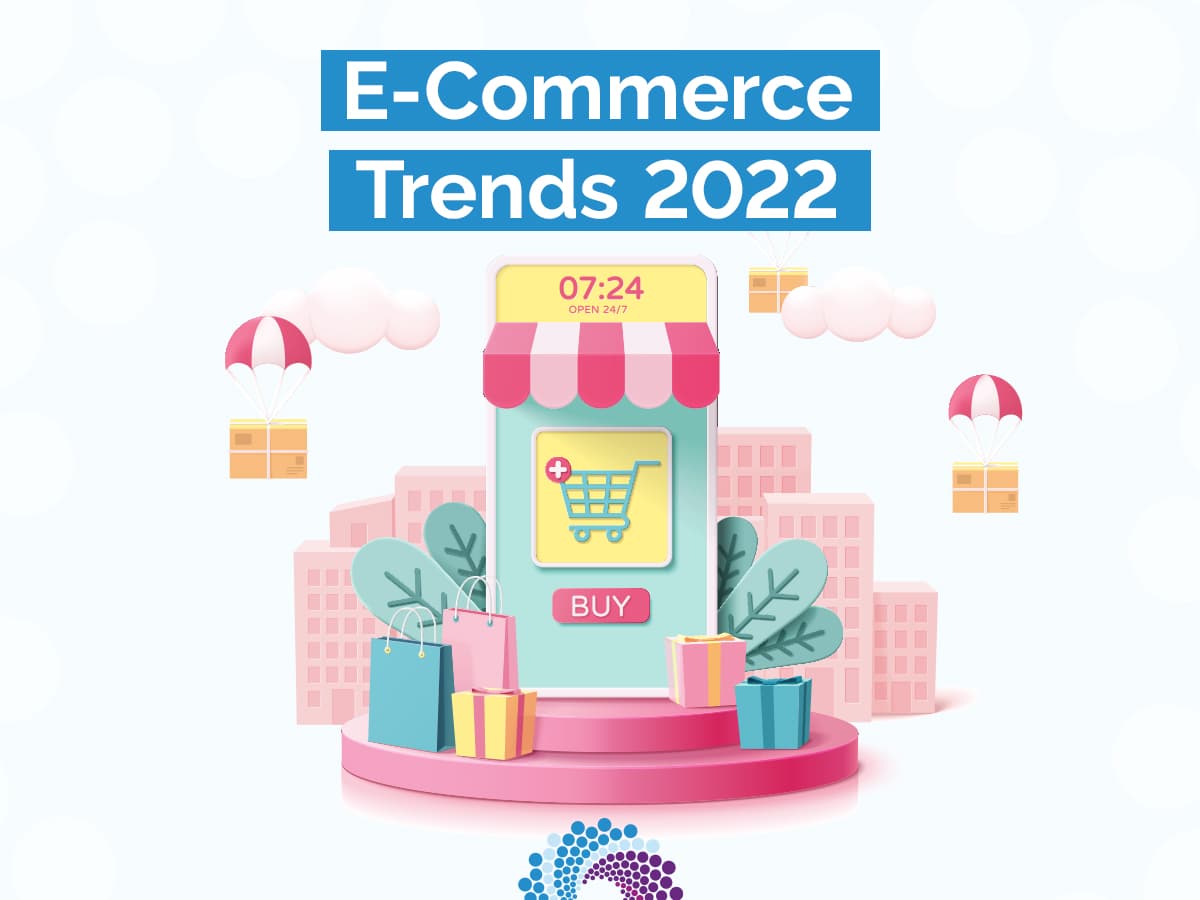 Invest in the latest e-commerce trends and effectively grow your business.
If we take a moment and look back at 2020, what do we see? A drastic series of events that hit the world, especially the pandemic that changed everything, especially for businesses and from all sectors. During the Covid-19 pandemic, many companies were forced to move their business online which led to an immense growth in the e-commerce industry that grew even bigger in 2021. That in addition to technological developments, and of course, the natural process of business evolution.
The important thing is, many businesses are moving online and are planning on staying, so let's take a look at the major e-commerce trends that are going to shape 2022.
Types of ecommerce trends to watch for in 2022
Mobile commerce
This type of ecommerce is very essential to look at first, since smartphone users are the most active on the internet right now. Various trends fall under the M-Commerce category from the use of augmented reality for shopping to chatbots and basic online shops. For example, the consumer's experience while purchasing clothes online can be improved with an AR clothes fitting feature or trying on glasses before making a purchase.
Social Commerce
This trend refers to the process of consumers purchasing directly from the social media platform – finding the product, making the decision and check-out in one place. The most interesting part here is what is coming to social commerce in 2022 : Live Shopping, which is based on the interaction between the consumer and the seller/influencer on a live stream, and directly purchasing the product.
Voice Search and Chatbots
E-commerce businesses should consider integrating voice-search optimization strategies in the upcoming year, since it is expected that voice shopping will hit $40 billion by 2022; so it is completely safe to assume this will be a trend. Adding to that the reliance on chatbots and assistants to answer queries and questions and helping in the purchase decision from the comfort of the consumer's home.
Omnichannel Commerce
The key to effectively reaching prospects and potential buyers is to properly communicate on all the platforms and channels that they might use, whether on mobile, on a laptop or in a store. The goal is to focus on the entire customer experience, giving them the chance to compare prices and dig deeper into the product, paving the way for a complete research before purchase. This is one of the trends that are going to grow in 2022, focusing on the customer journey from planning to decision-making to execution. For instance, a clothing brand might sell its products on its website, app, Instagram shop, Amazon as well as in stores, giving customers a seamless experience.
Subscriptions and Loyalty Programs
Since customer retention is very important and is a priority to many businesses, subscription-based products and loyalty programs will continue to grow in 2022, elevating the business by providing exclusivity and convenience to customers. Many interesting trends are coming in this upcoming year such as giving customers options on the type of relationship they want with the brand and getting rewards accordingly. Another trend is introducing gamification marketing into the loyalty program, where customers play a game using VR and collect rewards correspondingly.
Start planning on what Ecommerce trends fit your business, and what to invest in this upcoming year to build a seamless, convenient, and memorable shopping experience for your customers!
Keep an eye on our blog for all the upcoming trends and drop us a message for a little extra AddBloom boost in 2022