Are You Ready for Christmas… Digitally?
December 13, 2021
AddBloom
Blog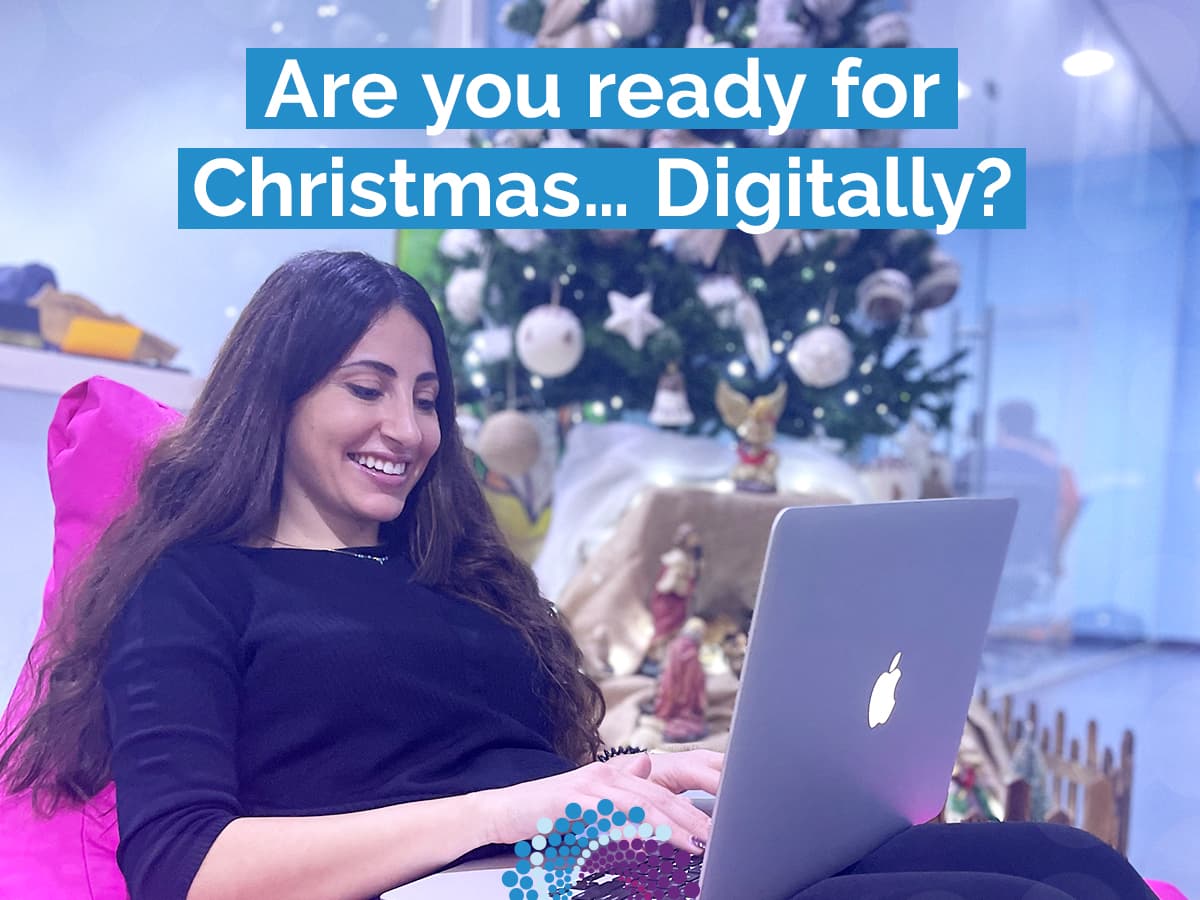 Move your festivities online and get your audience shopping for the holidays.
Can you hear the bells jingling, the shoppers coming in and Christmas getting near? It's that time of the year where everything around us sounds, looks and feels cheerful. If your website and social platforms are not reflective of our surroundings, you better get moving!
Website & E-commerce
If you went over our Cyber Monday blog you might recall that all consumer shopping habits have moved online and are now spread out over larger periods of time. Christmas shopping is no exception, as we can expect shopping to have started before Black Friday and to go on until January. Prepare yourself for the massive influx of shoppers by optimizing your online shopping.
Go over the user experience: If visitors cannot navigate through your website smoothly, they are less likely to complete any purchase. Detect and fix the issues that interrupt an efficient shopping experience for optimal outcomes.
Make your website responsive and mobile-friendly: With around 40% of e-commerce revenues coming from mobile devices last year, it is important to have a mobile optimized website with easy navigation. If they can't see it or buy it on their phones, visitors will forget your website exists.
Examine your inventory: Shortages and supply chain issues are not uncommon, especially after the pandemic. Make sure you check your stock and supply before the holidays to find replacements and substitutes when necessary.
Add some Holiday cheer: Your website should scream Christmas through design, copy and offers all together. Bundles, reduced shipping fees and gift guides are crucial for consumers, and if they can't find it on your website, they will move their shopping elsewhere.
Social Media
If you're looking to find Christmas cheer any time of year, this is where you go. If it's not Christmas countdowns in September, it's throwbacks in June, there are always social media users spreading the festive spirit in one way or the other.
Set the mood: If you haven't already, start spreading the joy of the season with a new design theme, a countdown, gift guides and festive content all around. Red, green and white are the colors to embrace throughout the holidays.
Cross-promote whenever possible: Redirect your followers to your website, invite them for in-store activations and share all your events on social media. This is the exposure you need for online and offline goals to be achieved.
Get conversational: Holiday shopping is difficult and your customers need your help to find the perfect gifts. Publishing content regularly is important, but really talking to your audience is the only way to get them hooked.
Allow the cheer to come through on all your platforms and communications before, during and after the holidays for your business to have a jolly season! For extra cheer and an in depth consultancy, drop us a hello here.