6 Graphic Design Trends Invading 2022: The Past Reimagined for the Future
January 28, 2022
AddBloom
Blog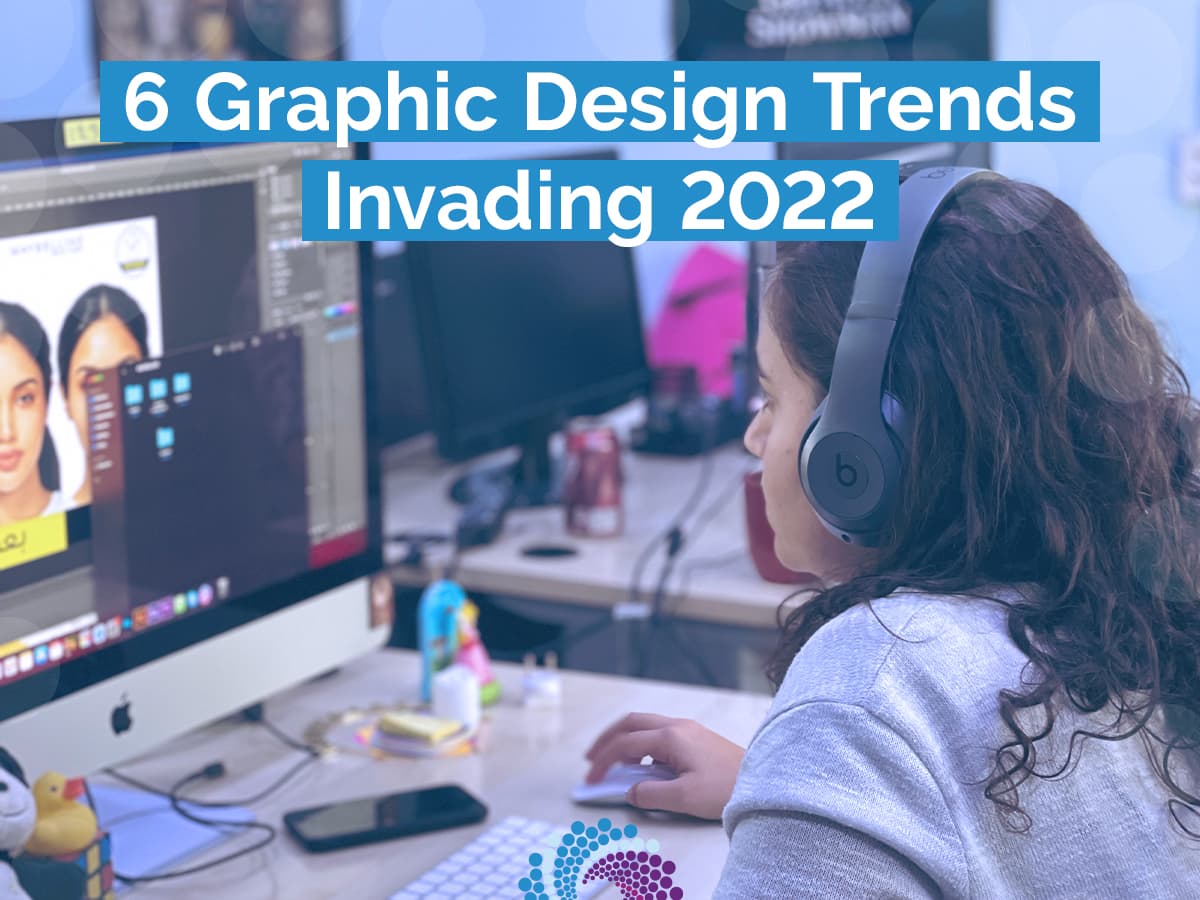 Stay up to date with the latest graphic elements to boost your social media visuals
2022 looks like the year that is going to bring back the hype for graphic design and it's going to be wonderfully creative! Apparently, 2022 will be focused on Nostalgia; the creative world will remix old design directions from the past 60 years with new ones, bringing back childhood memories such as memphis design patterns, bright color blocks and doodles. In addition to bubblegum pinks from the 90s and typography, trends will be based on expressive lettering and stately serif.
Let us take a look at the top trends that are going to pave the way for this 2022 trip down memory lane.
1. 90s Nostalgia
The 90s are coming back in a variety of incarnations mainly based on Memphis design patterns, simple emojis and primitive internet frames. Designers using this nostalgic way will have to turn the clock back to the 90s when designing for a project that demands a sense of comfort with a touch of cool old-school. Examples for this style include social media and digital posters, product packaging and website banner designs.
2. Psychedelic
The psychedelic movement did not only emerge in the music industry, it also had an effect on different aspects of popular culture. The visual motifs of psychedelic art include curvilinear shapes, illegible hand-drawn type, and intense optical color vibration inspired by the pop art movement. Psychedelic designs work best on logo designs, social media event posters, packaging and video animations.
3. 2D/3D Mashup
The infamous trend that is making an appearance in every aspect of the digital world, 3D mixed with the retro 2D and paper cutout elements. This mashup will give creative designers the opportunity to show the best of both worlds with attractive and appealing visuals and animations. This is especially true with 2D/3D application on video animations used for stories, reels, social media ads and feed posts.
4. Daydream Doodles
Since doodles can say a lot about the person behind them, designers this year are working on introducing a bit of their own, personal mindscape into the designs. Doing so can bridge the gap between digital tools and a human touch, creating designs that are extremely pleasant. Designers can use the doodle technique for fun and playful social media posts in addition to product packaging and website banners.
5. Expressive and Experimental Lettering
This technique is considered to be super cool. In fact, for 2022, we expect lettering that pushes the bounds of easy legibility, creating forms that are very expressive. For instance mismatched letter styles and mind-bending shapes are all on the table. This lettering technique mixes between abstract shapes and readable letters, aggressively catching the eye of the viewer both online and offline. To be applied in static digital graphic on social platforms, logos, landing pages and banners.
6. Escapism
The design with escapism relies on unexpected colors, beautiful settings and playful character designs. It is a fragment of the designer's imagination portrayed in the design, that gives the viewers a similar experience with their own imagination. This trend can be useful for background patterns on labels and websites as well as eye-catching on-feed visuals.
Ultimately 2022 is all about indulging in new experiences in design and illustration with opportunities for experimenting with fragments of the past and merging them with elements from the future, making way for wonderful designs and exquisite visual elements.
Our team of social and digital media strategists, and creative designers to walk you through this journey of creating your brand's footprint.
Connect with us for a first hello!